A second Collinsville High School head coach has resigned in the past three weeks.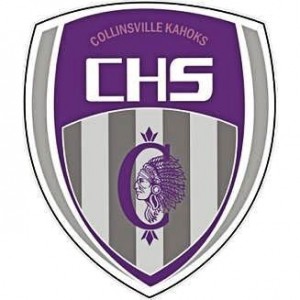 Head boys' soccer coach Myles Hensler resigned last week after four years leading the program. Head Football Coach John Blaylock resigned on Nov. 21 to concentrate on his mechanical contracting business.
Hensler said he resigned for personal reasons.
"It was a great four years, I met a lot of great people and coached some great players along the way," Hensler said. "It was a major time commitment. It was a tough decision, but it was for the best."
A CHS graduate, Hensler, who is the assistant general manager at The Sports Academy in Glen Carbon, thanked the CHS Athletic Department, particularly Assistant Athletic Director Clay Smith, for supporting him during his time coaching for the school. Hensler also wanted to recognize his former players and the boys' soccer booster club, which does a lot of great work behind the scenes, he said.
Routinely playing a schedule stacked with top teams from the St. Louis area and beyond, Hensler's teams compiled a 44-39-4 record in his four-year tenure. The Kahoks were 10-10-1 in 2014.
Hensler said the team played the tough schedule to prepare for the post season, but O'Fallon was the Kahoks undoing each of his four years. The Panthers knocked the Kahoks out of the Regionals the past four years, including on penalty kicks in 2014.
The Collinsville High School boys' soccer program has won four state championships – more than any other team at the school – but have not advanced past the regionals since 2008. Baseball and boys' basketball have each won two state championships, and girls bowling one.
Athletic Director Darin Lee will take Hensler's resignation to the School Board for approval Monday.
"He had some good years coaching for us, but things change, and I guess that is what happened with him," Lee said.
Hensler's resignation creates the fourth head coaching vacancy at the school since the summer. Colin Moore replaced Dan Munoz as the boys' golf coach and Dan Toberman replaced Cyndi Kolda as the softball coach.
Moore and Toberman are both teachers at CHS, a trend Lee would prefer to duplicate for both the football and boys' soccer vacancies, he said.
"If they are on staff, it makes things go smoother, especially if they are in the high school building," Lee said.
Although he prefers an internal candidate, Lee said the search will also go outside the school district.
The football position is currently posted, with applications accepted through Jan. 5, 2015, or until the position is filled. The boys' soccer head coaching vacancy will be posted only after the School Board accepts the resignation, Lee said.
Hensler did not rule out a return to coaching, possibly soon.
"If circumstances are correct and it's a good opportunity, I don't see why not," Hensler said. "I know that contradicts why I left the program, but if certain things arise, you go with it."