The Collinsville wrestling team placed 10th at the prestigious William Red Schmitt Holiday Wrestling Tournament this week, a finish that pleased Head Coach Tom Blaha.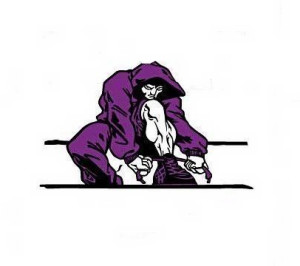 "After losing seven seniors to graduation and facing a rebuilding year, I am quite happy with this team's performance," Blaha said. "To place two places higher and beat Granite City is quite an accomplishment with only four seniors in the lineup."
The performance in the 54th annual version of the Granite City wrestling tournament was Collinsville's best to day, Blaha said, and the first time the Kahoks placed ahead of the host Warriors.
Placers for the Kahoks were:
Zach Stephenson – 4th
Jacob Blaha – 6th
Derrion Miller and Aaron Engle -7th
Zach Hammel-Brown – 9th
Cole Zabala – 10th
Jevon Pargo, Patrick Grzywacz, Zach Schaefer and Jarod Estes – 11th.
Jordan May and Adam Gillespie – 12th
Team results from the 54th annual William Red Schmitt Holiday Wrestling Tournament
Neosho 641.5
Washington 589.5
Plainfield South 493.0
Alton 476.5
Huntley 388.0
Lafayette 380.5
Staley 379.0
Triad 367.5
Odessa 363.0
Collinsville 354.5
Granite City 324.0
Aurora West 288.0
Whitfield 280.5
Zion 277.0
Timberland 275.5
Zumwalt West 258.5
Plainfield North 232.0
South Elgin 224.5
East St. Louis 222.0
CBC – St. Louis 211.5
Laurence 199.0
McCluer North 177.5
Neosho JV 87.5
Cahokia 52.0
Lafayette JV 51.5
Granite City JV 38.0
Aurora West JV 30.0
South Elgin JV 22.0
Staley JV 18.0
Collinsville JV 10.5
CBC JV 2.0
Cahokia JV 0.0
The Kahoks return the mats at 6 p.m. on Jan. 8 at CHS against Belleville East.