Over 1,000 rounds of ammunition and 39 firearms – including semi-automatic handguns and AR-15 assault rifles – stolen on Nov. 29 from a Centralia, Ill., store may have been destined for Ferguson, Mo., United States Attorney for the Southern District of Illinois, Stephen R. Wigginton, announced today.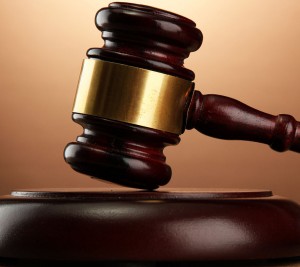 Dakota R. Moss, 19, of Centralia and a juvenile accomplice are accused of stealing a full-size pickup truck from Centralia High School and using the truck to break through a locked security gate at Buchheit of Centralia. After gaining access to the parking lot, the pair allegedly broke out windows to enter the store.
Surveillance video established that the initial burglary occurred at 2:40 a.m. on Nov. 9, a spokesperson for the United States Attorney's Office said. Video evidence allegedly shows the pair leaving and returning to the store to burglarize it two more times, the last time at 4 a.m. Evidence filed in the case suggests Moss and his accomplice were armed at the time of the robbery and planned to shoot anyone who interrupted the burglary, including police, the spokesperson said
The complaint filed in Federal Court Wednesday alleges that Moss and his accomplice stole the firearms in order to sell the guns; and that Ferguson was among the planned destinations for the weapons. The charges also state that the two planned to participate in the looting of businesses in the Ferguson, Missouri area, however the plan did not materialize.
Centralia Police and agents from the Bureau of Alcohol, Tobacco, Firearms and Explosives identified the suspects soon after the burglary and have so far recovered 35 of the 39 stolen guns, the spokesperson said. Anyone with knowledge of the remaining stolen firearms or the ammunition is encouraged to call law enforcement.
Wiggington said the Centralia Police Department and the ATF interrupted a potentially dangerous crime.
"Firearms trafficking is always a very serious crime. But, it is even worse that these two considered profiteering from the lawlessness in Ferguson by planning to sell arms to rioters and looters," Wiggington said.
Moss was charged with stealing firearms from a federal firearms licensee, possession of stolen firearms, being a felon in possession of firearms and with carry and use of a firearm during a crime of violence. The first three charges are all punishable by not more than 10 years in federal prison, a $250,000 fine, and not more than five years supervised release. Carry and use of a firearm during a crime of violence carries an additional mandatory consecutive sentence of not less than five years. However, the United States Sentencing Guidelines must be applied to the case and considered by the Court during sentencing. Moss will be arraigned in US District Court on Dec. 10.