Submitted Content
Collinsville, IL –The Collinsville Memorial Library Center is ready for fall with events to thrill and entertain.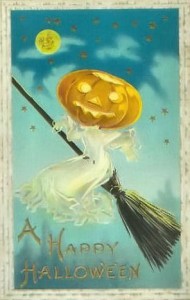 On Thursday, Oct. 23 at 6:30 p.m., adults and teens age 13 and over are invited to get into the Halloween spirit with some heebie-jeebie inducing, hair-raising stories. Join master storyteller Ron Adams for a spooky, scary bonfire behind the Blum House, located at 414 West Main Street. Bring a lawn chair and a cozy blanket and prepare to be thrilled.
Light refreshments will be provided. This event is sponsored by the Friends of the Library. Attendance is free. No registration required.
Children of all ages are invited to the library for the annual Halloween Walk. Stop by the library between 11 a.m. and 2 p.m. on Saturday, Oct. 25 to see the library and its staff transformed into the wonderful world of Dr. Seuss. Visit each station to receive a small gift and enter for a chance to win one of the attendance prizes; the drawing will take place at the end of the day.
The Friends of the Library book sale also takes place on Saturday, Oct 25. Visit the library basement between 9 a.m. and 5 p.m. to pick up some great reads for bargain prices. The Friends of the Library use the proceeds to fund library events and activities.
The Collinsville Memorial Library Center is located at 408 West Main Street. It is a member of the Mississippi Valley Library District.
Submitted Content