Collinsville will travel to Granite City Friday looking for its first victory of the season.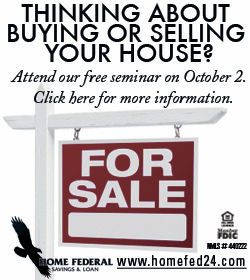 The Kahoks were injury riddled last week and are not much healthier as they enter Friday's contest. The offensive line will feature three backups, with sophomores Kody Toothman and Alex Link getting the starting nod for the second straight week, along with junior Nick Scholl.
The results last week were not what Head Coach John Blaylock wanted, but he was pleased with his team's effort.
"I'm pleased with what our young kids are doing," Blaylock said. "They are out there fighting and battling."
Junior wide receiver Chris Ogan will see increased playing time this week after several Jordan Reichert week three passes went through the hands of Kahok receivers. Ogan, Blaylock said, has great hands and is a great blocker.
The wide receiver corps as a group worked more on catching the ball than blocking this week, in a departure from its normal routine. With inexperienced players up front, the Kahoks went to a spread formation last week against Belleville East on a majority of plays, as they expect to do Friday. The receivers will be counted on to play a bigger role in the modified offense.
Offensive line injuries changed what Collinsville can do when they have the ball and forced the Kahoks to go deeper in the playbook last week, Blaylock said. With nearly two weeks of practice in the expanded playbook, Blaylock said his team is better prepared this week.
Defensively, Collinsville expects to welcome back starting linebacker Nathan Jackstadt after he missed the game last week. Josh Burns, who was attracting attention from Kansas State, SIU Carbondale and Eastern Illinois, will not play this week and his return this season is doubtful.
Burns absence on the defensive line will be difficult for the Kahoks to overcome, Blaylock said.
"He alone can make a team run the other way," Blaylock said.
Warriors quarterback Gabe Jarman will be the focal point of the Collinsville defensive, Blaylock said.
"He can hurt us with his feet and he can hurt us with his arm," Blaylock said.
Jarman is 32-66 for 392 yards on the season with two touchdowns and five interceptions. Darion Flemons has 15 catches for 274 yards and two touchdowns. Flemons has accounted for 70 percent of Jarman's passing yardage and 100 percent of his touchdown completions. Jarman has rushed 31 times for 38 yards and two touchdowns.
The game kicks off at 7 p.m. Friday in Granite City.