Playing without six injured starters, the Collinsville Kahoks hung with Belleville East for three quarters, but finished on the wrong side of a lopsided 35-7 score.
Collinsville Head Coach John Blaylock said he was proud of his team's effort.
"My boys played hard. That wasn't much above a JV team we put out there tonight," Blaylock said.
The Lancers (2-1, 1-0 Southwestern Conference) were paced by running back DeMarius Ward, who pushed through the Kahoks (0-3, 0-1 SWC) for 100 yards and four touchdowns on 13 carries. The leading rusher in the contest was Collinsville quarterback Jordan Reichert, with 18 carries for 138 yards. All statistics are unofficial.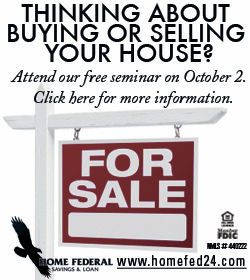 After one play, it appeared Belleville East quarterback Drew Millas, who came into the game with five touchdown passes, was going to pick apart the Kahoks defense just as he had his two previous opponents. Millas rolled left on the opening play and stood for several seconds with no defender within five yards before completing a 46-yard strike to Isiah King at the CHS 8-yard line. The drive fizzled after two incomplete passes from the 4-yard line, the last on fourth and goal.
Collinsville's defense held strong the remainder of the opening half, yielding the games' first points with 23.8 seconds remaining in the half, following a blocked punt in the final minute. Ward capped the 21-yard drive with a one-yard run, his first of four touchdowns in the game.
Belleville East led 7-0 at halftime.
The Lancers opening drive of the second half also ended in a Ward touchdown. The senior's four-yard run was the culmination of a seven-play, 52-yard drive and gave Belleville East a 14-0 lead.
A beautiful 36-yard touchdown pass to Jeremiah Danford, who beat his man down the right sideline, pulled the Kahoks to within 14-7 with 3:08 to go in the third quarter. Collinsville's injury depleted team began to be pushed around by a larger Lancer team late in the game, Blaylock said.
"You saw our lines getting worn down," Blaylock said.
The next three Lancer possessions ended in touchdowns. Ward ran for another 1-yard touchdown with less than 50 seconds remaining in the third. His 18-yard burst on fourth and one had kept the drive alive just one play earlier.
Ward finished his four-score day with a 34-yard run on Belleville's next possession to give Belleville East a commanding 28-7 lead. The touchdown was 80 seconds after the previous touchdown and followed a 58-second CHS three-and-out drive, culminated by a 14-yard punt.
With the game firmly in hand, Millas threw his only touchdown pass of the game, an 8-yard hookup to Os Moore with 7:34 remaining. Millas finished the night 8-18 for 126 yards.
Reichert complete 7-18 for 50 yards, one touchdown and one interception for Collinsville.
The Kahoks will look for their first win of the season this Friday in Granite City. The Warriors are 1-2 after losing to Belleville West 41-0 Friday.