*Updated to with reports from Anderson Hospital in Maryville and Children's Hospital in St. Louis*
The Illinois Department of Public Health announced today that it is monitoring the reported clusters of severe respiratory illness in community members, especially children.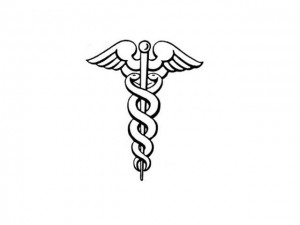 The Center for Disease Control reported that hospitals in Illinois and Missouri are seeing more children than usual with severe respiratory illness caused by enterovirus D68. While there are more than 100 types of enteroviruses, which are very common viruses of respiratory illness, EV-D68 is less common, the Illinois Department of Public Health said.
A spokesperson for St. Elizabeth's Hospital in Belleville said that, from Aug. 21-31, the hospital saw 32 patients between 4-20 years of age with symptoms such as fever and upper respiratory infection, shortness of breath, wheezing, coughing or sore throat. That compared with 15 over the same period in 2013. No tests for enterovirus D68 were performed, the spokesperson said.
Memorial Hospital in Belleville reported a decrease in the number of patients between 4-20 it saw with flu-like symptoms from Aug. 21- 31 compared to one year ago (181-45). Anderson Hospital in Maryville reported no cases of enterovirus.
Children's Hospital in St. Louis tested 300 patients between Aug. 31 and Sept. 1 using a combined rhinovirus/enterovirus test, with 154 testing positive. Spokesperson Abby Wuellner said not every patient was tested. Those most at risk for rhinovirus and enterovirus are children with pre-existing conditions, such as Asthma. Those patients are tested, Wuellner said, to ensure doctors know exactly what they are dealing with while treating patients.
Of the 154 with rhinovirus or enterovirus, a small sample was tested to determine if the D68 strain of enterovirus was present in St. Louis. There were three confirmed cases with D68, but Wuellner was careful to stress that it was a small sample and is not reflective of the general population.
The CDC reports that several other states are investigating clusters of children with severe respiratory illness, possibly due to enterovirus D68. The CDC is watching the situation closely and helping the states with testing of specimens, the CDC website stated.
Enteroviruses are transmitted through close contact with an infected person, or by touching objects or surfaces that are contaminated with the virus and then touching the mouth, nose, or eyes. The protect yourself and others, the Illinois Department of Public health advises washing hands often with soap and water, avoiding close contact (touching and shaking hands) with people who are sick, cleaning and disinfecting frequently touched surfaces and staying home when sick.
Symptoms of enterovirus illness can include fever, runny nose, sneezing, coughing and body aches.  Because EV-D68 has not been reported commonly, the full spectrum of illness due to this type of enterovirus is not well known, a spokesperson for the Illinois Department of Public Health said.
There is no specific treatment for EV-D68 infections and no specific anti-viral medications currently available for this purpose, the Illinois Department of Public Health said.