Despite a promotion and $20,000 in pay raises this year, the Madison County Chief Deputy Treasurer recently had his wages garnished after defaulting on a student loan debt. He also stands accused of not paying rent for more than a year on the bar he runs.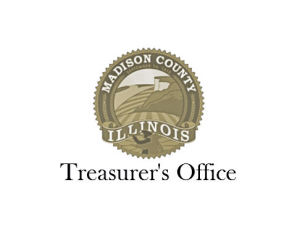 The Illinois Student Assistance Commission notified the Madison County payroll department in mid-October that Doug Hulme has defaulted on $33,930.21 in student loans, documents obtained by the Metro Independent show. The County was instructed to withhold money from the chief deputy treasurer's paychecks and make payments on his behalf, each pay period, to ISAC.
Hulme told the Edwardsville Intelligencer in 2010 that he received a bachelor's degree in history and political science from SIUE in 2005 and a MBA from SIUE in 2008. He also said he was taking the CPA exam. He is not a current CPA.
Although Madison County Treasurer Kurt Prenzler has repeatedly declined to answer who is in charge of investments for the County, email records obtained by the Metro Independent through the Freedom of Information Act show Hulme making investments.
Hulme, who unsuccessfully ran for Madison County Board in 2010, was hired by Prenzler in January to be an administrative assistant. He was promoted to chief deputy treasurer on Feb. 24, following the departure of Jeremy Plank.
Prenzler's opponent in Tuesday's election, Marleen Suarez, said the wage garnishment called into question Hulme's capabilities.
"I am appalled that the chief deputy treasurer is not capable of handling his own personal finances. If he cannot do that, how can he be responsible for county finances?" Suarez said. "As chief deputy, he takes the same oath as Kurt Prenzler and has the same duties as the Treasurer.  This is just another example of the incompetence that Prenzler has brought to the Treasurer's Office."
Hulme nor Prenzler would comment for this story. The Treasurer's Office has actively avoided comment, or even providing press releases, to the Metro Independent since a June investigation into activities carried out by Hulme and fellow employee Sam Borders during regular work hours.
(see previous stories: Madison County treasurer referred for investigation, calls charges political, Prenzler used taxpayer money to investigate fellow treasurer, says part of duties and Madison County Treasurer's employees at center of complaint get big raises)
Hired at 19.24 per hour ($40,019.20 per year), Hulme was given a $4.80 per hour raise – or about $10,000 per year – when he was promoted. Prenzler gave Hulme an additional $4.81 per hour raise – or $10,004.80 per year – on June 23 to bring his annual salary to $60,008.
Hulme is also the President of TEXTPARTY INC., the owner of Johnny's Sidebar at 109 E. Main St. in Collinsville. The business was sued by the landlord, Paradise G LLC in December of last year for non-payment of rent. As of February, when the lease expired on the property, TEXTPARTY INC owned more than $7,000 in back rent. Court documents show that the lease remains unpaid. The next court date is Dec. 4.
The business has been charged six times in the past two years for violating city laws for accumulation of garbage, disposal of garbage, rubbish storage facilities and allegedly having an unsightly premises.
The Illinois Liquor Control Commission does not show an active liquor license for TEXTPARTY Inc. or any other entity operating at 109 E. Main St. in Collinsville. The previous liquor license was set to expire on Oct. 31.
According to the Madison –St. Clair Record (http://madisonrecord.com/issues/306-campaigns-elections/184630-prenzler-defaulted-on-home-loan), Prenzler himself defaulted on a $28,200 loan he took out in Colorado. After an Illinois judge asked him nine years later why he should not be held in contempt for non-payment, Prenzler paid the debt within three months.
Nor is Prenzler a stranger to issues with a business he runs outside the Treasurer's Office. His day care, Good Shepherd Academy, at 5500 Virginia Ave. in St. Louis, was hit with 86 violations during inspections over the last two years.