Collinsville, Ill. – Leading by a scant point at halftime Thursday, few would have predicted that the Lady Kahoks would go on to a romp over the visiting Alton Redbirds.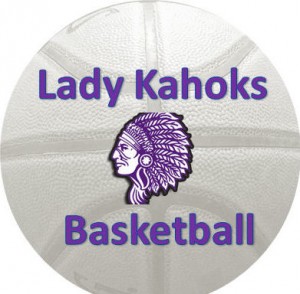 Alton (2-7, 2-3 Southwestern Conference) ran out to a 16-9 lead after one quarter, before Caity Brombolich and the Lady Kahoks took charge. Behind Brombolich's game high 16 points, Collinsville took a 23-22 into the half, before crushing the Redbirds' hopes with a 26-8 fourth quarter. CHS (6-3, 1-3 SWC) cruised to a 65-43 victory, its first conference win of the season.
Gabby Morgan and Kassidy Smith also notched double digits, with 10 points each, for the Lady Kahoks, for whom nine players scored. CHS got the job done at the free throw line, going 17-20 to nail down the victory. Lajarvia Brown paced Alton with 13 points.
Collinsville will have more than a week to savor the victory. The Lady Kahoks next play at noon, Dec. 26 at the Jersey High School in the Jersey Holiday Classic.
Collinsville scorers: Brombolich – 16, Morgan – 10, Smith – 10, Brady – 9, Buettner – 6, Mahan – 6, Ashmann – 4, Fischer – 2, Mitchell – 2