The Collinsville Lady Kahoks took a five-point lead into the fourth quarter Thursday against O'Fallon, but left Fletcher Gym on the wrong end of 55-51 score.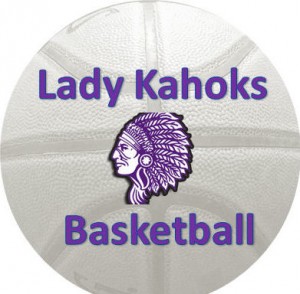 The Lady Panthers (4-3, 2-2 Southwestern Conference) outscored CHS 20-11 in the final quarter. The Lady Kahoks (4-3, 0-3 SWC) held the lead following each of the first three quarters.
After shooting 42 free throws Tuesday against East St. Louis, Collinsville sent O'Fallon to the line 41 times Thursday. The Lady Panthers, however, converted only 19 attempts (46.3 percent). CHS visited the foul line 12 times, connecting on seven attempts (58.3 percent).
Gabby Morgan led Collinsville with 18 points. She tied O'Fallon's Marta Durk for game-high honors. Carlee Mahan connected three times from 3-point range on her way to 14 points.
Collinsville will try to break a three-game losing skid Saturday when it hosts Triad in the Pink Out game. A majority of the proceeds from the charitable efforts associated with the game will go to KAHOKstrong.
Game-time Saturday is 3:30 p.m.
Collinsville scorers Thursday: Morgan – 18, Mahan – 14, Buettner – 7, Brombolich – 5, Fischer – 5, Brady – 2