O'Fallon, Ill. – Playing without their starting running back and quarterback, O'Fallon downed visiting Collinsville 31-9 Friday.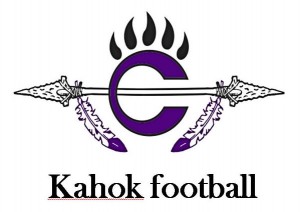 The Panthers (3-3, 2-2 Southwestern Conference) shutout the Kahoks (1-5, 1-3 SWC) until Jamal Wellmaker broke a 73-yard run with 8:41 to play. Collinsville tacked on a safety a little more than two minutes later.
Wide receiver turned quarterback Klayton Gettis guided O'Fallon to a win in a repeat of last season when he entered as the third quarterback used by the Panthers and ran the wildcat offense to top the Kahoks. Gettis rushed for only 44 yards Friday, but also ran for two touchdowns.
Marques Cooper and K'Vonte Spearman also ran for O'Fallon touchdowns.
The Kahoks will look for their second win of the season Friday when they host Belleville West for homecoming. Kick-off is 7 p.m.