Collinsville played three out of state schools in less than 24 hours this weekend, and found itself on the wrong end of all three matches.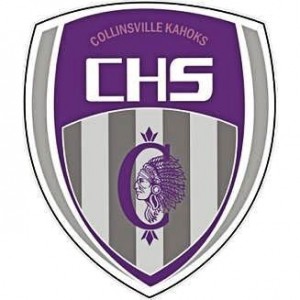 The Kahoks (6-7-1) traveled to O'Fallon Saturday morning to play St. Xavier of Louisville, Ky. With kickoff about 12 hours after its Friday night game finished, Collinsville Head Coach Myles Hensler went with a lineup dominated by substitutes in a 4-1 loss.
Sophomore Brendan Peterson scored his first goal of the season for the Kahoks only tally against St. Xavier.
CHS returned to Kahok stadium for a 3 p.m. start Saturday against Dunbar of Lexington, Ky. Junior Austin Reiniger scored his second goal of the season, but Collinsville fell 2-1.
The Kahoks travel to Waterloo Monday to play Gibault Catholic High School in a 6:45 p.m. contest. The game is the first of four in four days for Collinsville.
The Oct. 11 game against Althoff has been cancelled.