Collinsville, Ill. – The Collinsville High School girls' basketball team regained its winning way with a 60-39 non-conference victory Saturday over visiting Triad.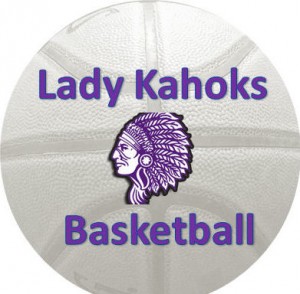 Aubreeny Brady bounced back from a subpar game against O'Fallon Thursday to lead all scorers with 22 points. Sophie Thompson's 14 lead the Knights in scoring.
The Lady Kahoks (5-3) held Triad (3-4) to 28 percent shooting on defense and shared the scoring liberally on offense, with 10 players finding a spot in the scoring column. After putting their opponents at the free throw line at least 30 times in their previous two games, the Lady Kahoks watched the Knights shoot 16 Saturday. Both teams shot 12-16 from the charity stripe.
The Lady Kahoks opened the season 4-0, winning the Nashville Tournament, before dropping three straight against Southwestern Conference opponents.
Collinsville closes a four-game home stand at 7:30 p.m. Thursday against Alton.
Collinsville scorers: Brady – 22, Fischer – 7, Morgan – 7, Smith – 6, Mahan – 5, Phinney – 4, Buettner – 3, Schuessler – 3, Frerker – 2, Knutson – 1