Submitted content
With the home heating season underway, Ameren Illinois is reminding customers to take immediate action if they smell natural gas.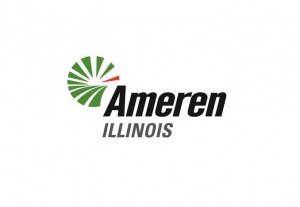 "A customer should never smell natural gas in or around their home or business. If they do, they need to leave the premises immediately and call us," said Richard J. Mark, president and CEO, Ameren Illinois. "Our crews will respond immediately no matter what time of day, seven days a week, and there is absolutely no charge to the customer for a call out if there is a legitimate concern about a gas leak."
Natural gas in its pure form is odorless and colorless. Ameren Illinois adds an odorant to create the distinctive rotten egg smell that makes it easier to detect gas and better protect public safety.
"Natural gas is a safe and reliable source of energy, but it can be dangerous if people are not vigilant in reporting a suspected leak," said Scott Glaeser, vice president, Gas Operations and Development, Ameren Illinois.  "We strongly urge our customers to play it safe and alert us if they suspect a problem."
Sean Maloy, president of the Illinois Fire Chiefs Association, said fire departments are oftentimes the first to arrive on the scene of a natural gas leak.
"Many times I have heard neighbors saying, "I thought I smelled gas,' or even, 'we smelled gas for a week,' after we were called to the scene," Maloy said. "If you smell gas in your home or business, leave the building immediately, get to a safe place and call 9-1-1 or Ameren Illinois."
Tips if you think you smell gas:
If you smell gas, leave fast. That distinctive "rotten egg" odor makes it easy to sniff out a gas leak. In addition, a hissing or roaring sound or an unusual area of dead vegetation, blowing dirt, or bubbling water can all indicate a gas leak
If you suspect a gas leak, leave the premises immediately, taking pets, too. On your way out of the building, do not use light switches, cell phones or any electrical device that could generate a spark
Once you are safe, call Ameren Illinois at 1-800-755-5000 to report the suspected leak. We respond to gas leak calls 24 hours a day, seven days a week – service is free
When a person calls Ameren Illinois Customer Service to report a gas leak, their call is escalated and a crew is immediately dispatched to the area. Upon arrival at the premise, crews perform a visual inspection for any outward signs of a leak, as well as inspect the piping, appliances and meter set. If a leak is confirmed, crews work to isolate the problem and make immediate repairs. In some instances, service must be shut off until a qualified HVAC contractor can make repairs
Ameren Illinois responds to gas leak calls in an average of about 23 minutes, and in nearly all situations within 60 minutes.
Keep gas appliances operating safely:
Have a qualified heating contractor inspect your furnace annually. A properly tuned furnace saves energy and helps avoid costly repairs
Check the flue to make sure it is clean and open. Any fuel that does not burn completely can create harmful levels of carbon monoxide. Carbon Monoxide is a gas with no color, odor or taste. It can collect in your home if a fuel-burning appliance is not working properly or venting as it should
Keep forced-air furnace filters clean. Clean or replace them according to the manufacturer's recommendation
Avoid using or storing paint stripper, fabric or water softener, bleach, adhesives, or salt for melting ice near the furnace. The chlorine or fluorine in these items can lead to furnace corrosion
Keep your heat registers and cold-air returns clean so the air can flow properly. Also, arrange your furniture and drapes so they don't block the air flow
Submitted content