Still hoping for a few warm days this fall, we were rudely greeted by a blast of cold air from a polar vortex last week that quickly reminded us that winter is not far ahead. Combine the cold air with shorter days and predictions of a frigid winter by the Old Farmer's Almanac, and it is not hard to get a little down.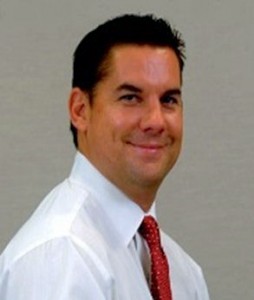 Just in time to help lift my spirits is a calendar full of college basketball, high school basketball, hockey, college football and pro football.
Thanksgiving week provides a chance to spend time with the family, root on your favorite team and reflect on all of the things we are thankful for each and every day.
As a financial advisor, helping my clients every day to achieve their goals, there are also many things to be thankful for in the financial world.
Investment flexibility
Investment choices are plentiful and investors are free to choose from a multitude of options without limitation, including public companies, private companies, US stocks, foreign stocks, mutual funds, Exchange Traded Funds, options, bonds, real estate, etc.
Transparency
While our banking, accounting and financial systems are extremely complex and not without flaws, they remain among the most transparent in the world. Information is readily available and subject to a multitude of rules and regulations in an effort to protect the individual investor while allowing informed decisions to be made.
Low trading costs
Gone are the days of paying hundreds, if not thousands, of dollars to buy or sell stocks. Today, many of the largest custodians allow you to trade stocks or ETFs for ten bucks or less.
Fantastic U.S. companies
Within the borders of the US are some truly fantastic companies that have endured wars, depressions, droughts, floods, etc. For example, Procter & Gamble has been in existence since 1837 and has been paying a dividend since 1891. General Mills was founded in 1866 and has been paying a dividend since 1898.
Roth IRAs
While contributions to Roth IRAs are made with after tax dollars, the earnings on Roth IRAs are not subject to federal taxation.
529 College Savings Plans
The investment earnings on 529 plans are not taxed at the federal level if the money is used for qualifying educational expenses.  For example, if you begin saving $200 per month in a 529 plan when your child is born, do this for 18 years, and earn a 6% return each year, the account would grow to $77,858. You would have contributed $43,200 (18 years x 12 months x $200) and earned $34,658 tax free.
Low volatility of markets
The S&P 500 Index has not suffered a 10 percent drop (the definition of a "correction") since 2011, or more than 1,110 days. The last correction was in October 2011, when the S&P 500 Index dropped 19.9 percent. In 2012 there was a close call, when the S&P dropped 9.9 percent.
Low gas prices
Gas prices recently dropped below $3 per gallon for the first time in four years, a welcome sign for holiday travelers.
So while you are enjoying turkey, dressing, family, friends and football this week, don't forget to give thanks to the many wonderful benefits of being an investor in this great country of ours.