The Collinsville Area Recreation District could vote Wednesday evening to increase the debt of the district by about $180,000 to $200,000.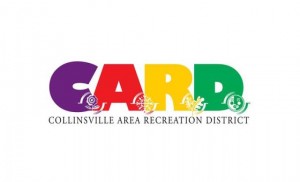 The cash strapped district needs to increase operational fund balances to ensure it does not have to move balances around between funds to pay debts before June, Board Commissioner President Patrick Collins said. An increase of the tax levy during the annual process in December would not yield additional funds until June 2015. By increasing the debt now, CARD will receive the money sooner, Collins said.
The debt will be paid through a future increase in taxes, possibly in 2016, unless the district can increase their operating margin, Collins said. CARD has decreased the amount it requests in taxes for operational purposes each year since 2010.
The Board of Commissioners voted in December of 2013 to lower the levy by about 1.62 percent. The district has been operating with the decreased revenue since June.
(see related story: http://metroindependent.com/2013/12/26/despite-referendum-card-tax-levy-decrease-consistent-with-past-years/3084/)
The additional $180,000 to $200,000 for operations will be included in the annual rollover bond the district must issue to pay for long-term debt. The 2013 rollover bond was $1,326,791.93. The proposed amount for 2014 is $1,642,000.
Because CARD can borrow at a relatively low interest rate right now – around 1.8 percent – the impact to the taxpayer is not as big as it might have been in other years, Collins said.
Borrowing additional money now to potentially cover operational expenses is not a result of the 2013 referendums that lowered the amount of taxes CARD can collect for three operational funds, Collins said. The referendum takes effect with the June 2015 tax payments.
The Board will vote on the rollover bond at 6:30 p.m. Wednesday, in the banquet room at Arlington Green Golf Course, 200 Arlington Drive, Granite City, IL.