Friday is senior night for the Collinsville Kahoks, who will welcome East St. Louis and Terry Beckner Jr., the newly minted ESPN top recruit in the nation, to Kahok Stadium.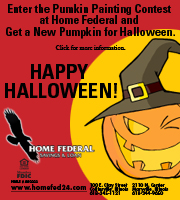 Beckner, a 6-foot-4, 298 pounds defensive lineman was named the number one overall recruit in the country by the national sports network Thursday. Collinsville Head Coach John Blaylock said the big man is special.
"He is uniquely big, uniquely strong and uniquely fast," Blaylock said.
The senior has not yet committed to a university, but he appears to have his pick of any school in the country. He is rumored to be considering Ohio State, Florida State and Missouri, according to ESPN.
Teammate Nate Strong has committed to Missouri. The running back leads the Flyers (4-4, 4-2 Southwestern Conference) with 1,006 yards rushing and 11 rushing touchdowns. He averages 7.3 yards per tote.
Prolific pass-catching sophomore Jeff Thomas already has scholarship offers from many schools across the nation. Thomas leads East St. Louis with 13 overall touchdowns. He has hauled in 44 passes for 959 yards, good for 21.8 yards per catch. His 959 receiving yards are good for second best in the St. Louis area.
Belleville West upset East St. Louis 29-28 last weekend. The Flyers need to win to have any chance of making the playoffs. The Kahoks (1-7, 1-5 SWC) will be playing for pride and an opportunity to further season their young roster in preparation for the 2015 season.
Kahok sophomore Trevore Sanders will get his first start at wingback, a position he projects to command in the future. Listed at 5-foot-11, 155 pounds, Blaylock said he did not want to subject the youngster to a full season of Southwestern Conference pounding until he is a little heavier. Against the Flyers and Beckner, Sanders will have a chance to show what he can do when consistently carrying the pigskin.
"When he touches the ball, he is very, very impressive," Blaylock said.
Collinsville, which will more liberally apply the shotgun against East St. Louis than they have to this point this year, Blaylock said, will also move senior wingback Jamal Wellmaker into the fullback position. The Kahoks have struggled to replace the blocking of senior captain Jordan Miller since he went down in the second game of the season. Blaylock is hopeful Wellmaker, a "ferocious blocker," can help in that aspect, and use his quickness to break some long runs.
Kickoff is at 7 p.m. at Kahok Stadium. The game will be broadcast on Kahoksports.com.