Submitted Content
The Harlem Wizards are coming to Collinsville High School Saturday, Nov. 8 at 6 p.m. Doors open at 5 p.m.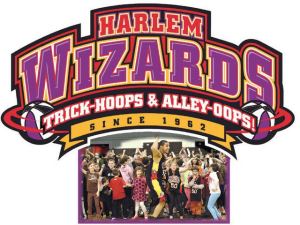 The evening promises to be a fun filled event that is great for kids and adults and will guarantee to put a smile on your face. This event is hosted by The Collinsville High School Cheerleaders. They have brought The Wizards into town to help raise money for new uniforms and competition mats.
The Harlem Wizards have a unique mission: create awe-inspiring events throughout the country. At a Wizards game, fans will witness amazing basketball talent combined with hilarious comedy. It's two hours of family time where parents, grandparents and kids can all laugh together. When you're in the stands, you're more than a spectator; you re part of the show with loads of audience participation. Throughout the game, fans will experience a magical display of tricks, coordinated ball handling, fancy passing and aerodynamic athleticism combined with high-energy comedy and audience interaction. The experience can only be summed up in two words: awe inspiring.
General seating tickets purchased before the event are $10 for adults and children, reserved seats are $15 and courts side (VIP) seating, along with a meet and greet, is $25 per ticket. Tickets can be purchased by emailing collinsvillehscheer@gmail.com from now until the day of the game. Tickets will also be available on game day at Collinsville High School, starting at 5 p.m. for $12 for adults and children. Tickets can also be bought online at www.Harlemwizards.com.
Submitted Content