Collinsville, Ill. – A night after Grant Bauer did everything except beat the goalkeeper, he scored twice to lead Collinsville to a 4-1 win over visiting Windsor.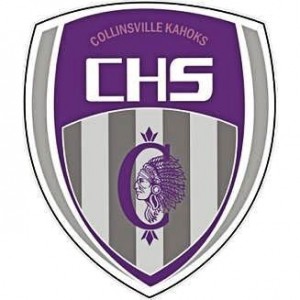 The Kahoks (8-9-1) have put Bauer in a position to attack more than distribute, Head Coach Myles Hensler said. The senior captain has responded with seven points in the last two games and nine points in the last four matches to take over the team lead in scoring (17 points).
Luis De Anda and Brendan Rosenburg scored their first goals of the season Wednesday and each added his second Thursday. De Anda hit for a 50th minute goal and Rosenburg was credited with the team's final tally when his cross went off the head of an Owls defender and into the goal.
Windsor (8-7) managed a second-half goal against Kahok backup goalkeeper Roman Cahnovsky. The Owls are coached by 1989 Collinsville High School alumnus George Van Dyke.
The win was Collinsville's second consecutive 4-1 victory. After playing seven games in seven days, the Kahoks will not play again until Tuesday when they travel to Belleville East for a 6:45 p.m. match. CHS finishes the season at home Oct. 16 against Alton.
With the second seed in the Regional already determined and a conference championship likely out of reach, the Kahoks continue to play for momentum heading into the Regionals.