The Collinsville Kahoks boys soccer team lost Monday for the fourth time in four days, falling to Waterloo Gibault 2-1 Monday in Waterloo.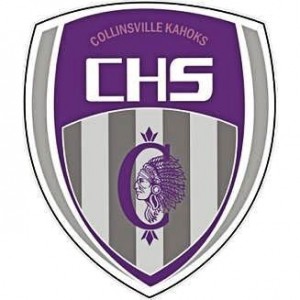 Gibault (7-3-3) jumped on the Kahoks  (6-8-1) early, scoring only seven minutes into the match. The score remained at 1-0 at the half.
The Hawks opened a 2-0 lead 17 minutes into the second half. Grant Bauer's 69th minute goal drew the Kahoks to within one, but they could not find an equalizer.
CHS has now lost five of its past six matches. The Hawks have won four straight.
The Kahoks continue their string of seven matches in seven days when they travel to St. John Vianney Tuesday for a 5 p.m. match. Collinsville hosts Triad at 5 p.m. Wednesday and Windsor at 6:45 p.m. Thursday.