Updated to note CHS plays Dunbar at 3 p.m. Saturday regardless of the outcome of the 9:45 a.m. match.
Collinsville, Ill. –  Reitz Memorial, of Evansville, Ind., defeated the soccer Kahoks in penalty kicks late Friday at Kahok Stadium.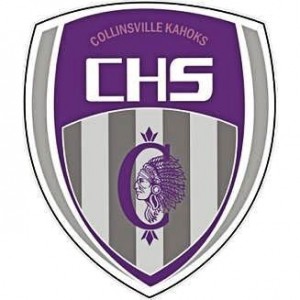 Collinsville could not find the back of the net in regulation time Friday in the first round game of the Gateway City Soccer Classic, but also held  Reitz Memorial scoreless.  The Tigers had the advantage on penalty kicks, 5-4 and advanced to the winners bracket. CHS moves on to the consolation bracket and will play St. Xavier of Louisville Saturday.
Kickoff against St. Xavier is at 9:45 a.m. Saturday at O'Fallon Township High School.
The Kahoks will play again at 3 p.m. Saturday against Dunbar at Kahok Stadium. The Championship match of the Gateway City Soccer Classic will be played at 7 p.m. at Kahok Stadium.