The Collinsville Kahoks avenged a 2-0 loss last year to rival Granite City when they beat the Warriors by the same score Tuesday at Kahok Stadium.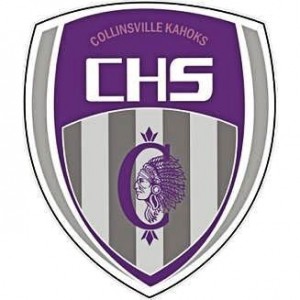 Senior Jordan Smith scored a first half goal and freshman Jacob Hamann added a goal in the second half to secure the victory for Collinsville (6-4-1, 2-1 Southwestern Conference). Smith, a part-time middle back, tied Brett Langley for the team lead with four goals. The goal was the second of the year for Hamann.
Granite City (1-7-3, 0-3-1 SWC) could not beat sophomore goalie Brett Niedzwiecki, who saved nine shots on the way to the Kahoks' fourth shut out of the year.
Seniors Tanner Przybysz and Brendan Rosenburg contributed one assist each. Przybysz leads the team with four assists while Rosenburg notched his first.
CHS next hosts Reitz Memorial, of Evansville, Ind., Friday at 8:15 at Kahok Stadium. The game is part of the Gateway City Soccer Classic. The Kahoks will play again Saturday at a time and against an opponent to be determined after Friday's match. The Group C championship match is at 7 p.m. Saturday at Kahok Stadium.