Fenton, Mo. – Collinsville entered the final game of group play at the CYC Tournament tied with Webster Groves for the top spot, but failed to advance after losing 2-0 to the Statesmen Wednesday.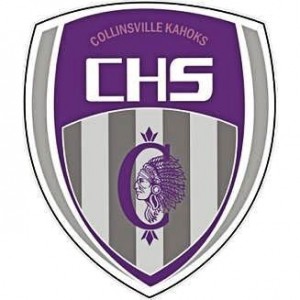 The Kahoks (5-4-1)posted a season-high four goals Tuesday, before being shutout Wednesday for the third time this year. Webster Groves (9-3-1) won the division with the victory over Collinsville and advanced to the semifinal Friday night.
The Kahoks drew 1-1 with Rock Bridge Monday and defeated St. Mary's 4-3 Tuesday to set up the winner advances matchup with the Statesmen.
Collinsville returns to Kahok Stadium Tuesday for a 6:45 match against Granite City.