St. Louis, Mo. – Collinsville Head Coach Myles Hensler schedules difficult matches for his team to expose their weaknesses before Regional play begins. The Kahoks found the going tough Wednesday against the top ranked large school in Missouri.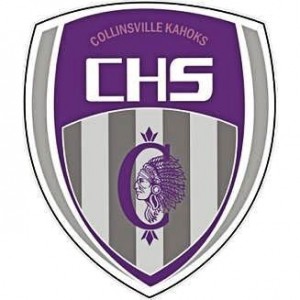 Chaminade (7-0) took a two-goal lead over Collinsville (3-3) in the first seven minutes Wednesday and went on to a 5-2 victory. The host Red Devils grabbed a 1-0 lead 5:30 into the match and tacked on another goal about one minute later.
The Kahoks trailed 3-0 at the half. Senior midfielder Grant Bauer got the Kahoks on the board with his first goal of the season to cut the Red Devil lead to 3-1. Senior Jordan Smith also notched his first goal of the season in the match.
Collinsville returns to action at 4:30 p.m. Friday at Alton Marquette in a makeup of the first game of the season, which was postponed for excessive heat.