A Springfield man riding a motorcycle died today when he failed to negotiate a curve on the Interstate 255 southbound ramp from southbound Interstate 55/70 near Collinsville.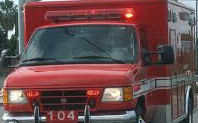 The accident happened at 10:56 a.m., Illinois State Police said. The driver went off the roadway to the right after failing to make the curve, laid the motorcycle down and hit the guardrail, killing 56-year-old Robert K. Dicken.
Madison County Chief Deputy Coroner Roger Smith said Dicken appears to have died from blunt force trauma to the chest. Dicken was wearing a helmet at the time of the accident. Routine toxicology tests will be performed for the presence of drugs or alcohol.
There was extensive damage to 1983 Harley Davidson motorcycle, but minimal damage to the guardrail, police report.