Collinsville will attempt to get its running game on track and derail Triad's when the teams kick off at 7 p.m. Friday.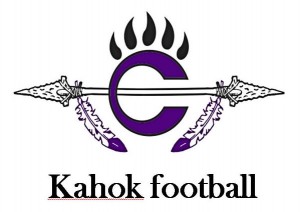 The Kahoks' double wing offense struggled to get going against Althoff. Although they finished the day with 187 yards on 32 carries, 68 of the yards came on quarterback Jordan Reichert's third-quarter touchdown rumble.
Collinsville consistently found itself in second down and long situations last week. A key to victory over the Knights is better first-down production, CHS Head Coach John Blaylock said.
"If we get good yardage on first down, it opens up the play book," Blaylock said.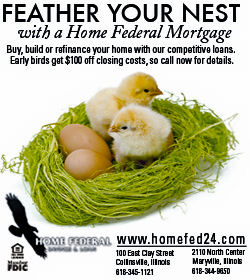 Improved offensive line play and correcting some "self-induced" errors are needed to get the wingbacks going, Blaylock said. Jamal Wellmaker and Zach Hammel-Brown combined for 13 carries and 51 yards in week one, numbers that do not often lead to high point totals in a double wing offense.
"We need more production out of Wellmaker and Hamel-Brown ," Blaylock said.  "Those two things have to happen."
Defensively, Collinsville will try to stop the Knight double wing offense that had no trouble finding its stride in a 54-30 opening week victory over Mattoon. Triad went for six touchdowns and 483 yards on 48 carries. The run was so effective that the Knights threw only one pass, a halfback option for a 32-yard touchdown to wingback Adam Nelson.
Stopping Nelson, who sprinted for 217 yards and two touchdowns on only10 carries against Mattoon, will be a Kahok defensive priority.
"Adam Nelson is fast, he has to be dealt with," Blaylock said. "There is no doubt about that."
Collinsville will look to defensive lineman Dorian Wren, who led the Kahoks with nine tackles and four sacks against Althoff, to help keep Triad's running game in check. Linebackers Eric Finch, Nathan Jackstadt, Max Lyons and Mark Garcia will also be counted on to contain the Knight attack.
After the strong showing of sophomore receiver Trevore Sanders, the Kahoks may consider opening up the offense a bit more in week two. Sanders caught three balls for 72 yards and a touchdown against Althoff, including a 68-yard touchdown grab that brought the Kahoks to within six points with 1 minute 40 seconds remaining.
Game time is set for 7 p.m. at Triad High School.