Nearly one year ago, Collinsville lost a resident whose daily walks and love of the outdoors made her a visible figure around town. Slender, 5-feet 8-inches tall and always on the move, she traversed the streets almost entirely on foot or bicycle for most of her 52 years. Even residents who had never met her knew her as a regular on the city streets.
Her name was Laura.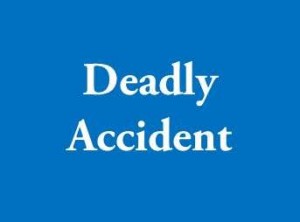 "She has walked or [ridden] a bicycle her entire life," said her sister Toni. Toni, who asked that last names be withheld for privacy, describes her late sister affectionately as a "health nut" who loved being outside.
On any given day, Laura could be spotted strolling through Collinsville—to work, to run errands, or just for fun. No distance was too daunting, be it a power walk to the Collinsville Library or the occasional jaunt to R. P. Lumber in Troy. She even used lunch breaks at work to get out for some exercise. She left no street unexplored.
When not on foot, Laura enjoyed biking. She and her husband Bruce were well-versed with area bike trails.
In fact, most of her hobbies involved the outdoors. Laura and Bruce were avid bird watchers who planned vacations along migratory routes so they could see bird migration in action. She kept a garden and spent time at the Watershed Nature Center in Edwardsville, which she appreciated for its uncultivated natural beauty.
"She and her husband both were very simple," Toni said. "We always said she was still living in the 60s, [they] weren't materialistic." They were frugal with money, and even preferred fresh hot air to AC in the summer.
Laura was conscious of her body and her health, staying slim, refusing tobacco and alcohol, letting sunshine and fresh air make her happy rather than fast food snacks and TV marathons.
No one imagined that she would be killed participating in a safe, positive hobby like walking.
On the morning of September 25, 2013, Laura pulled on her usual bright tennis shoes, grabbed a handful of her favorite peppermint candies, and stepped out for a walk around 9 a.m. While passing through her neighborhood, she stopped to chat with a neighbor watering her lawn. A few minutes later, Laura reached the intersection at Beltline Road and Bridle Ridge Road. A truck made a right turn at the light and struck Laura as she walked, killing her instantly.
Toni was helping chaperone her granddaughter's field trip. She came home to her subdivision, which was near Laura's, and saw the flow of traffic had been disrupted. She assumed an accident had occurred. Twenty minutes later, she got the call: Laura was the victim.
"She was taken at 52 for no reason, out taking a walk, something she did every day of her life for years," Toni said.
Laura left behind a large family including her husband, four sisters, parents, and a network of nephews and nieces. All live in the Collinsville area. They were used to seeing each other on a regular basis and spending holidays together. Toni describes the family as close-knit. "Her sisters were her life. We were her friends, her comfort."
Toni remembers growing up with Laura in Collinsville, and says Laura's outdoorsy attitude started young. The siblings went swimming often. They all eventually joined the swim team, but Laura was the one who excelled at it. She also took up biking and track in high school. Their parents walked and jogged, so Laura did too, and it became a regular part of her life.
Laura and her siblings grew up, married, had families, but never grew apart. So the accident and Laura's sudden absence left the family reeling.
"There are so many days I still wake up and I can't even believe it's true," Toni said.
Situations like Laura's are more common than some might think. Pedestrian deaths account for anywhere from 11 to 14 percent of traffic fatalities each year across the United States, according to the National Highway Traffic Safety Administration. In the last decade, their recorded pedestrian fatalities have hovered steadily between 4,000 and 5,000 per year, with small fluctuations up or down.
Toni says that losing a loved one to a pedestrian fatality has given her a new consciousness of pedestrian safety issues. She now pays more attention to news stories involving hit-and-runs and killed walkers, and is more apt to spot reckless driving when on the road herself. She feels for other families in similar situations, and is frustrated when people speculate whether such accidents were the pedestrian's fault.
"[Pedestrians] should not have to be worried that they're going to get struck and killed and run over," she said. She added that Laura "was cautious, she knew her surroundings, she was very alert," yet still she was a victim of the unthinkable.
Laura may be gone from the streets of Collinsville, but her memory impacts the lives around her. "As a family, of course, we sit around and talk about her and her traits," Toni said. When asked how Laura would want to be remembered, Toni struggles to pinpoint one specific description, but mentions how Laura always signed letters and birthday cards with the words "Peace and Love."
"She was a good person, she lived a good life, she loved the world that we had…and she never hurt anybody in her life."
Many others seem to have been touched by Laura as well. More than 650 people attended her funeral, everyone from junior high classmates to current friends. The Troy Book Fair sent a donation when Laura passed away, to commemorate her years of faithful attendance and love of reading. Donations were made to the Watershed in her name, and the family plans to donate a bike rack and arrange a memorial bench there.
She will even be missed by people who never met her. "When she was killed," Toni said, "I'm sure a lot of people in Collinsville who did not know her name knew that [accident] was her." Laura leaves an absence on the city streets.
Toni hopes drivers will become more conscious of pedestrian safety, and of their responsibility to protect their neighbors. "Slow down. People have to slow down and be respectful, and people are not respectful to pedestrians or bicyclists." She points out that many individuals within a community may have to walk on a regular basis, such as young teenagers on their way to work, or people who can't afford cars.
"We have to depend on each other," she said.