Two men who overdosed on heroin in the Caseyville Dairy Queen parking lot on May 24 have been charged with felony possession of a controlled substance.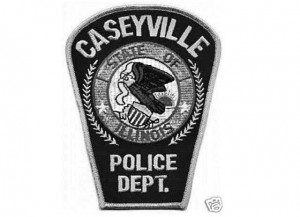 Thomas C. Wangelin, 31, of the 1800 block of North 16th Street in Swansea and his younger brother, Adam Wangelin, 24, of the first block of Tanewood Court in Belleville were found passed out in a truck in the parking lot of the restaurant at 2411 Old Country Inn in Caseyville at 4:51 p.m. on May 24.
When Emergency Service Personnel arrived, they found one of the brothers with a needle still in his hand, Caseyville Interim Police Chief Scott Miller said. The pair were transported to a local hospital, where they recovered.
Adam Wangelin is in custody at the St. Clair County Jail. His bond has been set at $30,000. Police are searching for Thomas Wangelin, whose bond has been set at $40,000.
Caseyville policeman Nick Arnold investigated the case.