The Collinsville Middle School boys and girls bowling teams share honors as the The Metro Independent athlete of the week.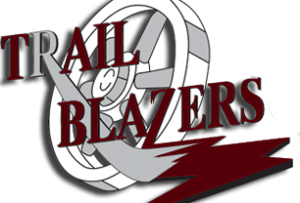 Earlier this spring, both teams won their second consecutive State championship in the Southern Illinois Junior High School Athletic Association State tournament. The team tournament has only been held for two years, and the Trail Blazers have run away with the title, in both sports, both years.
An individual state tournament was held in 2012. Current Collinsville High School bowler Clay Hartman won the individual title in 2012. With the highest score, the boys team was awarded a plaque in 2012 as the unofficial State champions.
CMS had the top two individual scorers in the 2014 State tournament. Hayden Juenger and Major Douglas finished first and second, respectively, in the boys tournament. Hailey Gardner was the girls high scorer with Kirsten Mordis finishing second. Tyme Sampson finished fifth in the girls tournament.
Head Coach Joe Legendre has been with the team for 10 years. He credits a system and dedicated bowlers for the team's sustained success. Legendre coordinates practice time with CHS Head Coach Sean Hay and assistant Mark Bruncic to have the Jr. High bowling in the lanes next to the high school students.
"It helps us teach when we can tell them to watch how the older kids are doing something," Legendre said.
The coaching staffs work with both the middle and high school students, ensuring the same lessons carry though year after year.
Just as in other sports, bowlers have traveling teams and bowl year round. "They work as hard as any athletes in the schools," Legendre said.
Legendre also credited Camelot Bowl with helping the teams succeed. The bowling center provides free practice and 100 percent support, Legendre said.
Consideration for Athlete of the Week honors was also given to the Emily Holten, Martinus Mitchell and the CHS track 4×200 meter team of Tyler Wilson, Trevore Sanders, Josh Biley and Jamal Wellmaker.
It was just another week for Martinus Mitchell, setting yet another school shot put record while also qualifying for the State tournament in both the shot put and discus. At the Southwestern Conference meet, Mitchell bested his shot record by launching the 12-pound ball 61-feet 8.5 inches.
Mitchell's Southwestern Conference mark was tops in the state this year, good for 19th best in the country and more than a foot better than his own previous record. Mitchell qualified for State Friday with a shot throw of 59-08.75 and a discus throw of 164-08.00.
Freshman Emily Holten netted a hat trick against Belleville West Thursday to carry the CHS girls soccer team to their third consecutive Regional championship.
The CHS track 4×200 meter team of Tyler Wilson, Trevore Sanders, Josh Biley and Jamal Wellmaker also qualified for the State tournament this weekend at Eastern Illinois University in Charleston. The team ran the 4×200 in 1 minute 29.43 seconds.