The Collinsville Middle School Boys defeated Waterloo Junior High, Saturday to advance to the Southern Illinois Junior High School Athletic Association State Finals in the large school division.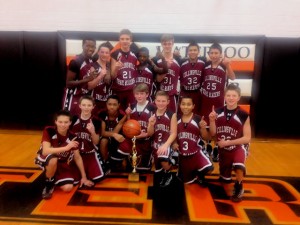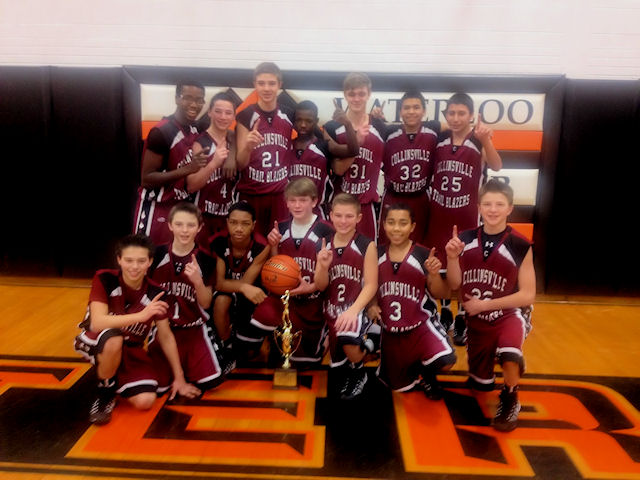 The Trail Blazers will play in the quarterfinals at 10:45 a.m. Saturday, Feb. 15 against Mt. Carmel. The winner will advance to the semifinals, at 6 p.m. on Feb. 18. The championship game is at 7:30 p.m. on Feb 20. All games are at Rend Lake Community College in Ina, Ill.
Team members include 7th graders Bryson Baker and Logan Whitehead and 8th graders, Nathan Janson, Mickey Ross, Hunter Counton, Nathan Hawkins, Kamondre Carter, Jalani Brown, Jacob Hall, Braeden Lemp, Frankie Perez, Justin Goliday, Austin Gavlick and David Torres
The team is coached by Dennis Neese and assisted by Tom King.