The Fairmont City Police Department is asking for the public's help locating a suspect known as "Elmo," who is wanted for mob action.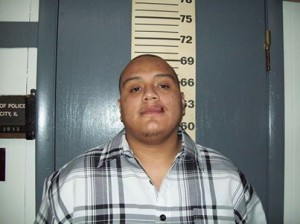 Geovany Calderon-Osorio, aka "Elmo," of the 2900 block of N. 62nd Street, Fairmont City, was also arrested by Fairmont City Police on Dec. 29 on suspicion of mob action. Calderon-Osorio and two others were taken in to custody for allegedly disturbing the peace by striking another man with their hands.
Anyone with knowledge of Calderon-Osorio's whereabouts is asked to call anonymously to the Fairmont City Police Department at 618-874-6100.